GERMAN SLED - Fröhliche Weihnachten
The following image contains the German text for "A Christmas Story," along with a joyful scene of two children enjoying a sled ride in the snow. This image is available under the public domain CC0 Creative Commons license, meaning that it may be used for any personal or commercial purpose, in whole or part.
When using this online, please remember not to reference this image from our server. Instead, save the image to your hard-drive, and upload it to your own server. Simply right click on an image to select "Save Image As..." or "Save This Picture As..." to copy it to your hard-drive.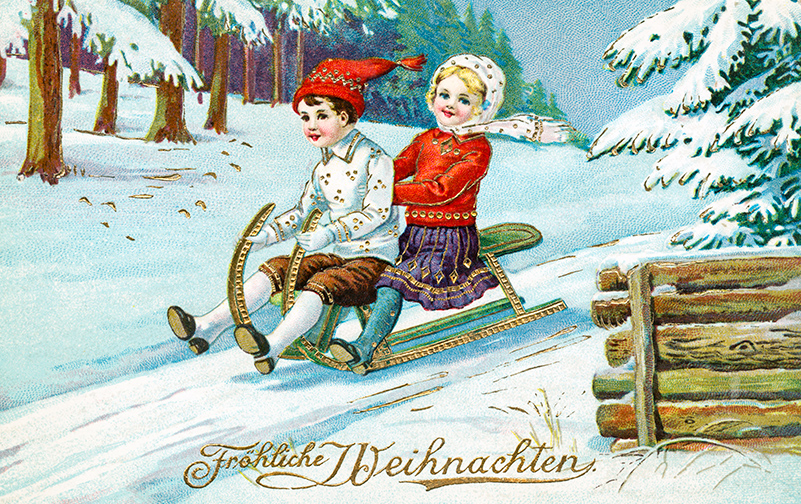 Christmas Graphics Home | Email Us | Links
This website is proudly powered by the team at Curiosity Cave. © 2000-2023 Curiosity Cave Pty Ltd